LOOKING FOR A BOOK IN ONE OF OUR LIBRARY?
ELEMENTARY:
SECONDARY:
Subscriptions for Roosevelt ISD Families:
TumbleBooks - Online collection of animated, talking picture books
http://www.tumblebooklibrary.com/auto_login.aspx?u=roosevelttx&p=school
User Name: roosevelttx
Password: school
User Name: rooseveltisd
Password: eagles
Information Resources: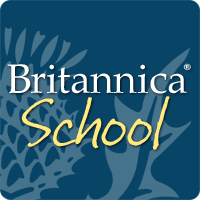 Britannica School - a safe, up-to-date, and age-appropriate information resource for Elementary, Middle, and High School. Discover encyclopedia articles, multimedia, primary sources, games, and other learning resources that support student research and reinforce curriculum standards.
https://britannicalearn.com/texas-student-portal/
School User Name: risd18
School Password: eagle
Access ID: j152908
Passcode: learn
EBSCO eBooks:research databases, e-journals, magazine subscriptions, ebooks and discovery service for the academic, medical, corporate, school, library, & government fields.
User Name: risd18
Password: eagle19!
Gale/Cengage: https://www.galepages.com/j152908
Password: learn
online databases, primary sources, newspaper digital archives, eBooks, courses and large print books
ProQuest SIRS Discoverer: http://discoverer.sirs.com
User Name: risd18
Password: eagle
multidisciplinary database for elementary and middle school learners, researchers, and educators covering curriculum areas such as current events, history, health, language arts, math, science, social studies, and technology
Teachingbooks.net https://www.teachingbooks.net/
User Name: risd18
Password: eagle
online database that can be used by teachers, students, librarians, and families to explore children's books and young adult literature and their authors
You will need to create an account and verify it before using the site.